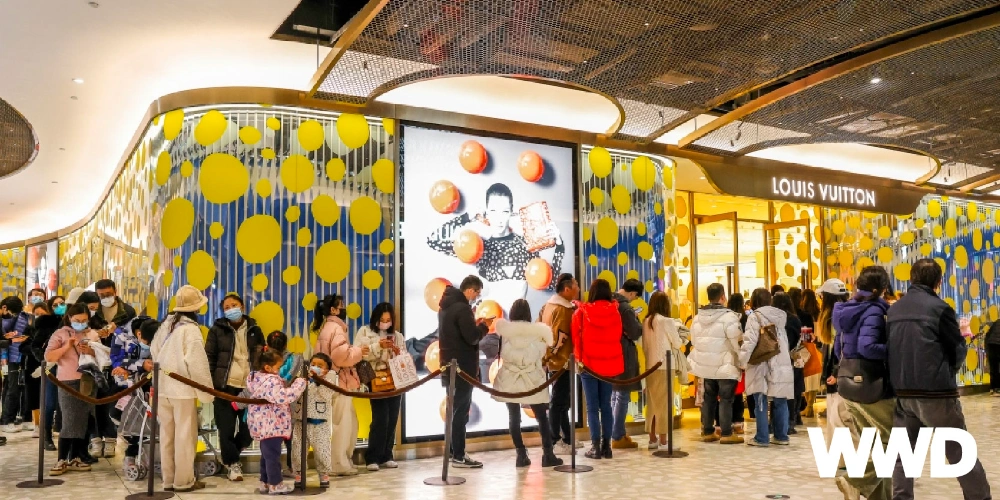 Will 2023 Be Another 'Golden Year' for Luxury Retail in China?
wwd.com
Based on Bain & Co.'s estimate, China will likely return to 2021 sales levels between the first and second half of 2023.
How quickly the China market rebounds will continue to play an important part in luxury players' growth story.
According to a recent report by PwC, China's luxury market is set to reach 816 billion renminbi, or $118.3 billion, by 2025, accounting for more than 25 percent of the global market.
Barclays, meanwhile, said that big spenders will be the main driver of luxury sales growth in China, as the expanding middle class begins to economize due to challenging economic outlooks.
As China aims to keep spending onshore, Hainan's growing importance as the country's duty-free paradise will play an increasingly important role for major luxury players.
"We are moving from this world where Chinese were buying abroad to a world where they buy abroad and a little bit tax-free in Hainan," said Jonathan Siboni, founder of luxury consulting agency Luxurynsight.
Luxury players such as Richemont, Kering, Prada, Burberry and Moncler have already set up a retail presence in Hainan's wholesale channels, but the city plans to adopt an independent customs system in 2025, which will allow luxury brands to open directly operated duty-free stores on the island.