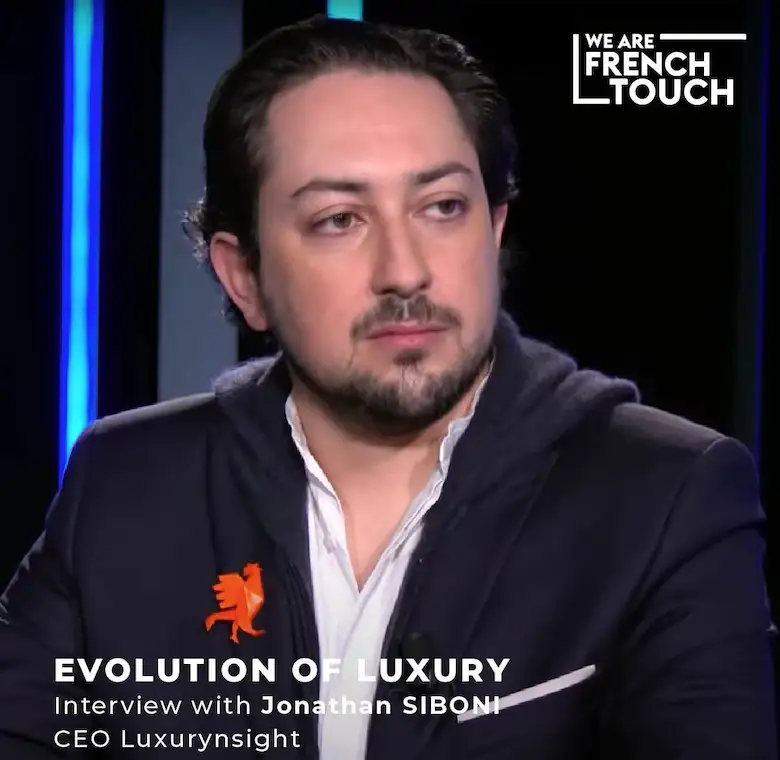 We Are French Touch Interview
Jonathan Siboni, CEO of Luxurynsight unveils the changes in the luxury landscape that are largely dependant on tourism, digitalisation and the Chinese market.
China's approach towards luxury and its rampant growth is reflected by the Chinese market – that grew 10-22% compared to the worldwide market during COVID. Discover the new tools and services offered by Luxurynsight and how they can monitor competition and provide concrete data on the latest developments in the industry.
He shares his opinions on how resilient the luxury industry has been and survived despite several major economic downfalls and financial crisis. History and savoir-faire, an integral part of luxury, are an inseparable part of a luxury brand's identity and tourists have played an important role in the success and survival of luxury brands. Chinese tourists have contributed greatly to luxury brands. Jonathan talks about the evolution of the Chinese luxury market and the solutions offered by Luxurynsight to monitor all activities from pop-ups to collaboration and product launches. He also talks about the lifecycle of luxury products and the relevance of the resale market in recent years. Listen to the entire interview here.