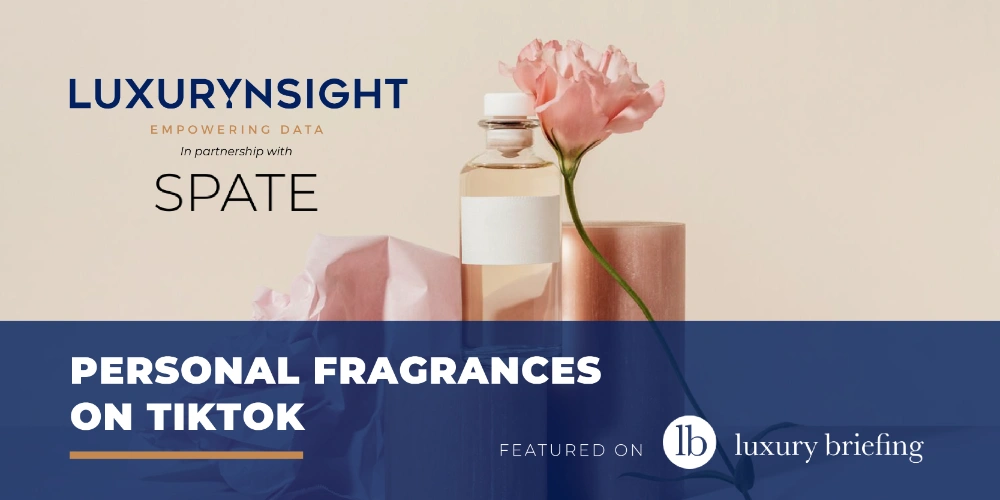 TikTok presents a wealth of untapped opportunities for fragrance brands operating in the luxury sector
www.luxury-briefing.com
Luxurynsight Founder and CEO Jonathan Siboni examines TikTok's emergence as a game-changer for the beauty industry in his latest Luxury Futures column.
Partnering with consumer trends agency Spate, Luxurynsight delves into personal fragrances' dynamic world on TikTok in 2023. The report uncovers TikTok's potential, opportunities for fragrance players, best practices, and 2023 trends featuring luxury brands.
TikTok's surge, especially in luxury markets, underscores its power in driving consumer spending and beauty-related posts. Notably, 89% of US TikTok users made beauty purchases influenced by the platform in 2022.
Luxurynsight highlights TikTok's role for fragrance brands, offering growth opportunities. The report delves into successful strategies, like Phlur's intriguing influencer approach and Armani Beauty's authentic reviews. Trends reveal dominant fragrance categories and views, urging brands to engage TikTok's fast-growing audience.
Luxurynsight and Spate provide unique insights for luxury, beauty, and fashion executives to leverage TikTok's potential, boosting brand loyalty and success in the digital landscape.
The Personal Fragrances on TikTok in 2023 report was made possible thanks to LY News, Luxurynsight's AI-powered news curation platform for luxury, fashion, and beauty leaders, and Spate's TikTok hashtag tracker. View and download the report here.
Read the full article and discover more in-depth insights on Luxury Briefing