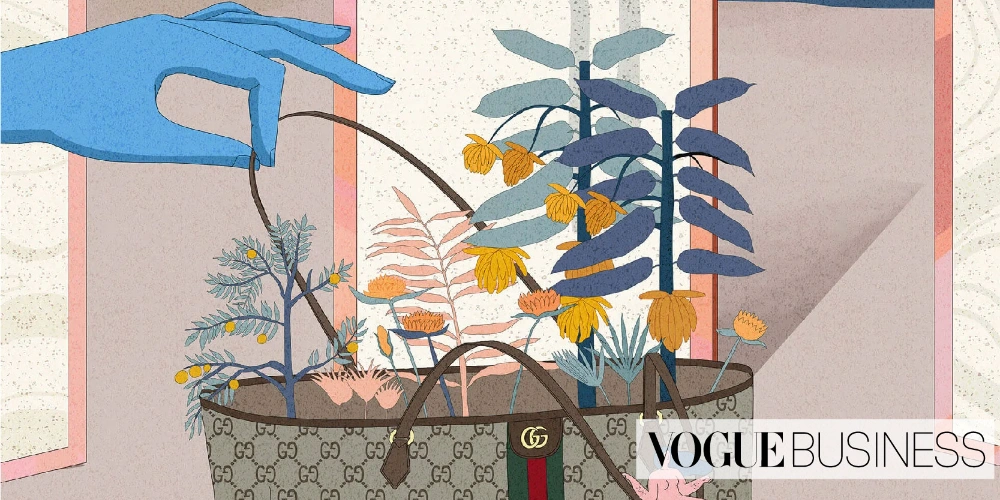 The Long View by Vogue Business: The fashion CEO's take on resale
www.voguebusiness.com
Jonathan Siboni, CEO Luxurynsight talks to Vogue about maintaining brand desirability and consistency
On top of inventory management and logistics, merchandising is key to making resale work, says Stéphane Roth, chief marketing and communications officer at Printemps. Its 1,300 square-metre floor devoted to circular fashion features accessible second hand pieces as well as exceptional vintage pieces such as a Yves Saint Laurent saharienne from 1983. The initial assortment of 1,300 pre-owned pieces was curated by Marie Blanchet, a Vestiaire Collective alumnus.
Understanding the nuances of the market can help clear hurdles. Resale is divided into three sub-markets, says Jonathan Siboni, CEO of data intelligence firm Luxurynsight: vintage (rare archive pieces sometimes sold in auction houses), secondary market (hard-to-get new pieces bought by traders) and secondhand. "The new factor for luxury brands is secondhand. Ordinary products from extraordinary brands coming back to the market," Siboni says.
Done well, curated brand vintage shops drive demand. Gucci, through Gucci Vault, is leaning on the drop model. Vintage products featured on Vault are selected by creative director Alessandro Michele, certified by Gucci's archivists as part of the selection process and reconditioned by in-house artisans. The site debuted on a Saturday at 2pmCET; by Monday, all Gucci Vintage items were sold out, according to a brand spokesperson. A second drop was released Friday 15 October. Two-thirds of the pieces were sold out a few hours after.
"When you look at Gucci Vault, it's more about selling vintage pieces (and unique designer collaborations), which preserves the brand's desirability," Siboni says. Gucci also had a temporary pilot partnership with The Realreal to sell pre-owned goods on the platform that ended in 2020.Read the entire article here.