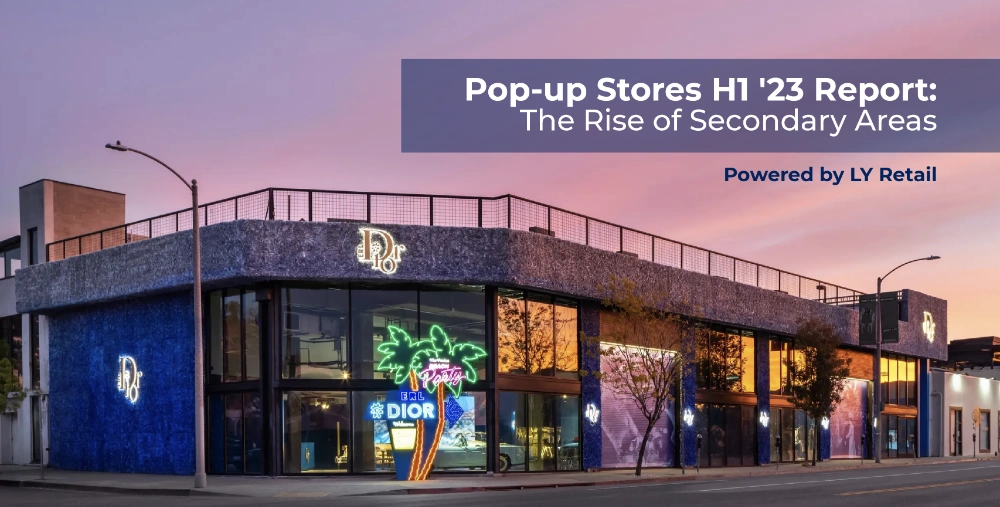 Pop-Up Stores H1 '23 Report: The Rise of Secondary Areas
hubs.ly
Pop-Up Stores H1 '23 Report: The Rise of Secondary Areas
We're delighted to release our latest Luxury Retail: Pop-Up Stores H1 '23 Report, unveiling the surge of secondary areas in luxury retail.
Discover how 49% of luxury shoppers yearn for immersive experiences beyond purchases, while 80% anticipate personalized uniqueness.
Luxurynsight decodes the post-pandemic retail strategy shift for 15 renowned luxury brands including Balenciaga, Bulgari, Cartier, Dior, Gucci, Louis Vuitton, and more, spanning 21 strategic locations worldwide. Our LY Retail-powered dashboard and data experts have summarized everything you need to know: from luxury retail landscape insights, and global pop-up best practices, to country rankings and focused APAC breakdown in 2023.

This report is powered by LY Retail