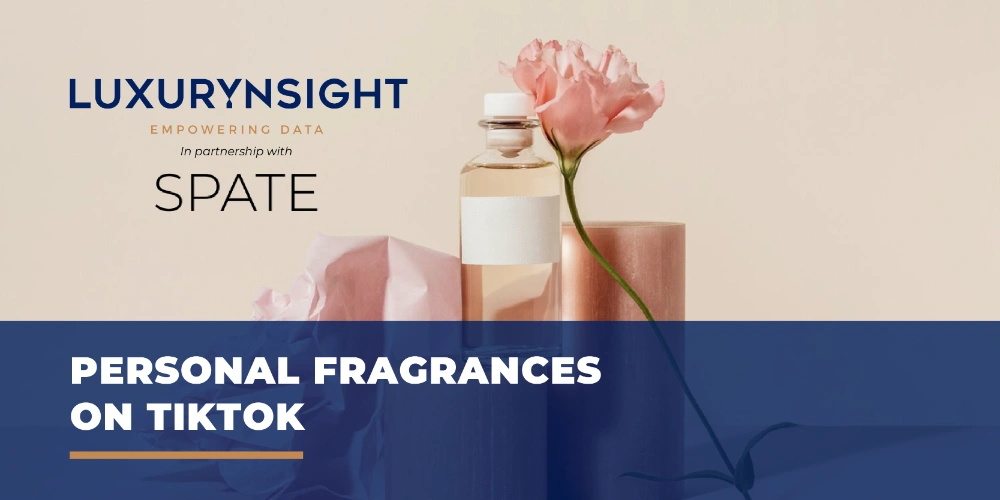 Personal Fragrances on TikTok 2023
luxurynsight.hs-sites.com
Personal Fragrances on TikTok 2023
Decode TikTok's increasing significance in the personal fragrances industry in Luxurynsight's latest report in collaboration with Spate.
TikTok generates 45% of social media-driven fragrance purchases in the US. Our team of data experts have summarized everything you need to know, from popular trends and brands to best practices for leveraging one of the fastest-growing creative platforms in 2023.

This report is powered by Luxurynsight x Spate

Luxurynsight is a leader in providing data-driven solutions and actionable insights for luxury, fashion and beauty brands.
Spate is a Y Combinator-backed company for identifying real consumer needs, wants, and intent-based on billions of behavior signals.