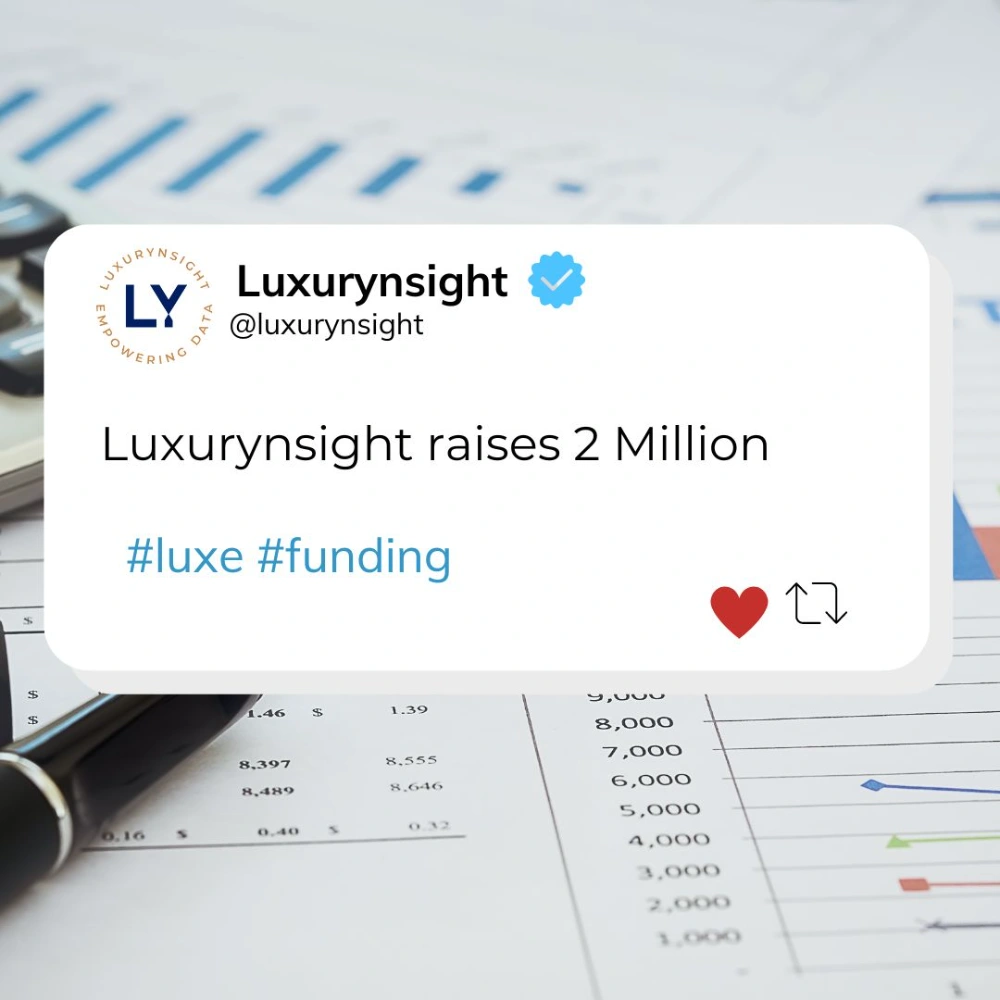 Luxurynsight raises 2 million in funding
fr.fashionnetwork.com
Luxurynsight, a French company founded in 2011 by Jonathan Siboni, has confirmed a €2 million fundraising round.
The company specializes in providing data-based services to key players in the luxury, fashion, and beauty sectors, and counts LVMH, Chanel, and Shiseido among its clients.
This round of financing has seen the company turn to the international market, drawing investments from Xiamen Qishang Equity Investment
a fund based in the main city of the Chinese province of Fujian
the Californian Tandem Venture Capital fund, which specializes in investments in international start-ups, and Leadway International Investment.
Additionally, Luxurynsight's historical individual shareholders, including Christian Blanckaert (ex-Executive VP of Hermès International), Stanislas de Quercize (ex-CEO of Cartier and Van Cleef and Arpels), Isabelle Gex (ex-President Fragrance at Shiseido and LVMH), and Michel Campan (ex-CDO of Hermès, Lancôme and Dior), have continued to support its growth.
In 2019, the company opened an office in Shanghai and strengthened its Paris team dedicated to the Chinese market with a dozen analysts.Read the entire article here.